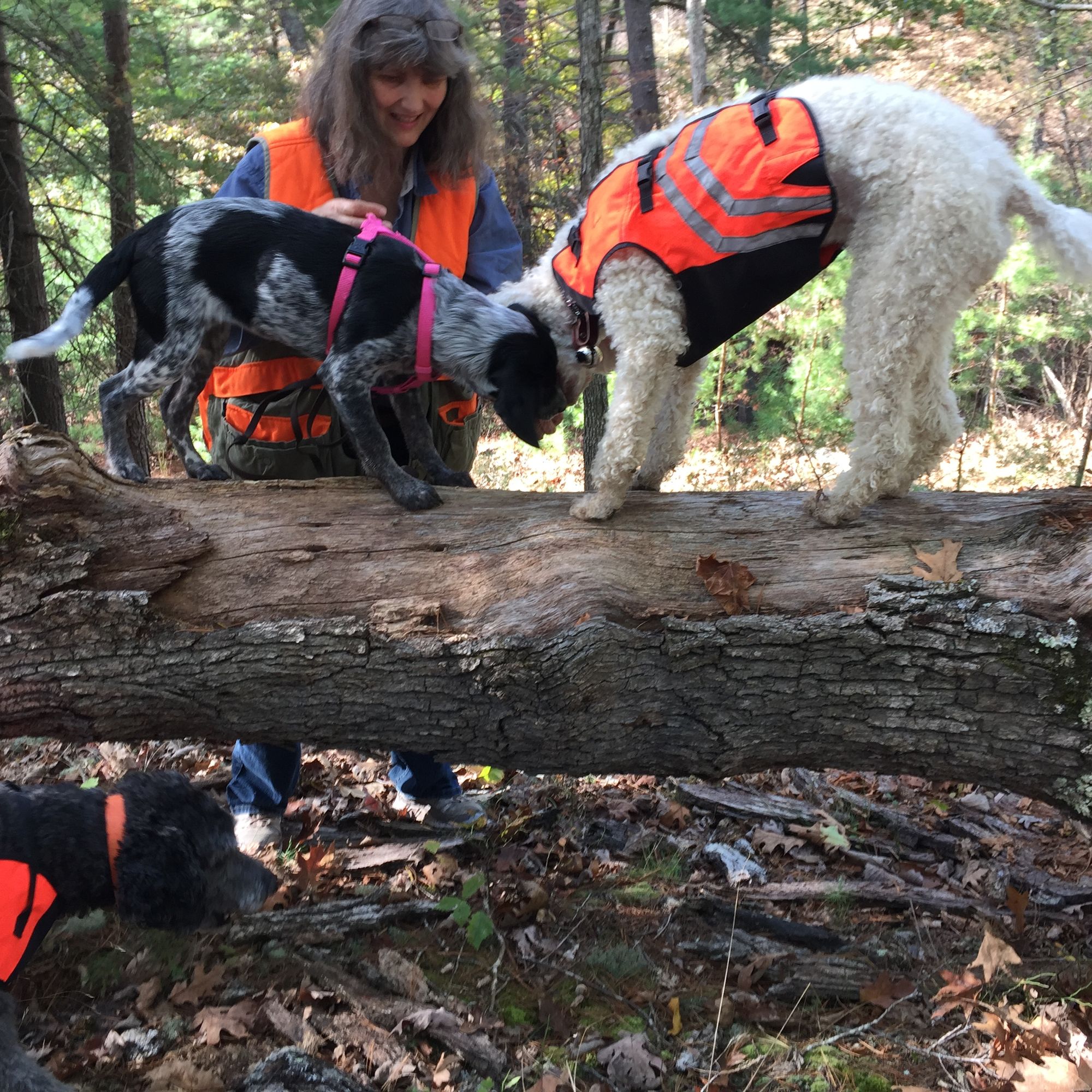 Scenting Dogs, LLC is a sole proprietor company owned and operated by Laura J. Totis. Laura has over 40 years experience as a professional handler, trainer, and evaluator of dog teams across a range of disciplines. She has trained hundreds of dog teams, including nearly two dozen of her own across a wide range of breeds.
🐜 Canine Pest Control Services
For more than a decade, Laura has been working professionally in the Pest Control Industry specializing in bed bug, other insect, and rodent detection. In the course of her work, she has not only maintained annual certifications for multiple dogs (while supervising the certification of other dog teams), she credentialed with the Entomological Society of America (ESA) as an Associate Certified Entomologist (ACE) and also with Perdue University in Integrated Pest Management (IPM). In the course of her employment within the Pest Control Industry, she has maintained a license as a Pest Control Operator, while also supervising and training canine teams in the field.
🐕 Dog Behavior Consulting
Laura is a dog behaviorist associated with the International Association of Animal Behavior Consultants (IAABC). She has served as a mentor for students of the Animal Behavior College (ABC).
🐕‍🦺 Assistance Dog Coaching
Laura has coached clients needing assistance dogs to perform medical alert functions by integrating odor detection with behavioral training.
🕵️ Detection Dog Training and Evaluation
Laura has spent decades working, training, and evaluating dogs for a wide range of purposes to include lost person (land, cadaver, water) detection, lost pet detection, and endangered species detection. In this capacity, she spent many years as a certifying official for Law Enforcement Training Specialists (L.E.T.S.), Indiana Department of Homeland Security (IDHS), National Association for Search and Rescue (NASAR), and was an original founder within the lost pet detection industry.
🏅Sport Dog Evaluations
Laura has been a judge for many years with the National Association of Canine Scent Work (NASCW), also known as Noseworks.
---
🤝 Professional Services
Laura offers professional, in-person or remote services to both individual clients and organizations. Please see services for more information. Detailed CV available upon request.